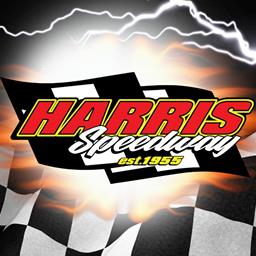 ---
Weekly Divisions with Sharp Mini Late Models
Saturday, July 23rd the Sharp Mini Late Models are back in action at Harris!
Also running this week:
-Foothills Family Hardware Crate Sportsman
-Thunder Bomber
-Johnny Evans Buys Junk Cars Pure Stock
-Tornader Recycling Futures
-Carolina Law Group Young Guns
-Stock FWD
Gates Open @ 4
Drivers Meeting @ 7
Pits $30
Grandstands $15
12 and Under Free
As always we couldn't make any of this possible with out the support of our drivers and fans! You all make Harris Speedway the best place to be on a Saturday night!
---
Submitted By: Joe Crowell
Back to News