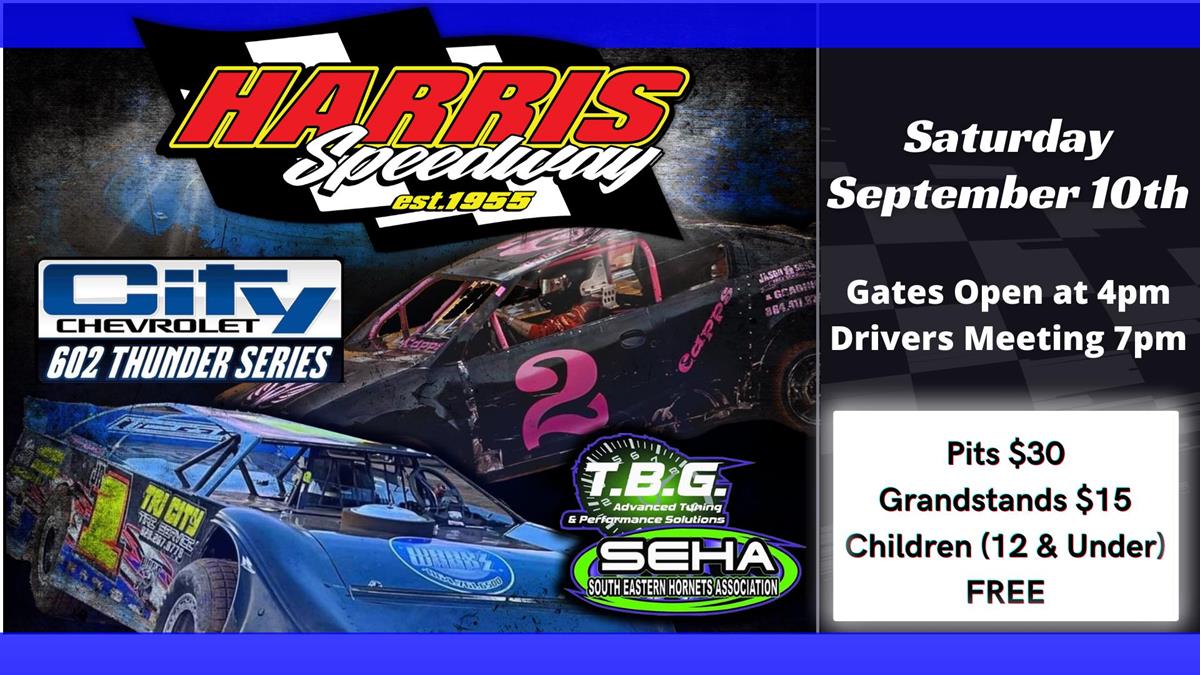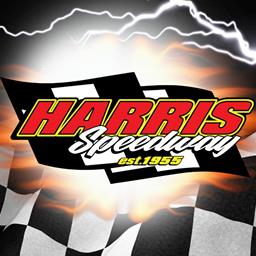 ---
602 Thunder Series, Sharp Mini Late Models, & Weekly Divisions
This weekend September 10th we have the 602 Thunder Series for $1,500 to win along with SEHA going for $1,000 to win, and also have the Sharp Mini Late Models running for $500 to win. Throw in our weekly divisions on top of that, it's going to be a show!!!
-City Chevrolet 602 Thunder Series
-Renegade/Street Stock
-deckerdumpsters.com Thunder Bomber
-Johnny Evans Buys Junk Cars Pure Stock
-SEHA FWD
-Sharp Mini Late Models
-Tornader Recycling Futures
-Carolina Law Group Young Guns
*The make up 602 Late Model race from 9/3 will be made up next week 9/17.
*Crate Sportsman can drop to 2,800 lbs and run with renegade/street stocks.
Gates Open @ 4
Drivers Meeting @ 7
Grandstands $15
Pits $30
12 and Under Free
We hope everyone had a wonderful Labor Day and can't thank y'all enough for all the support from our drivers and fans! We would also like to thank our awesome sponsors, if you see there signs up please get out and support them!!!
---
Submitted By: Joe Crowell
Back to News