Where family, friends, & fenders come together!
Entertaining the Carolinas with weekly stock car racing since 1955!

Weekly Divisions
602 Late Model, Street Stock, Thunder Bomber, Pure Stock, FWD, Ford Outlaws, Young Guns, Futures

Next Event
Throwback Night on Tuesday September 26th featuring Southern Vintage!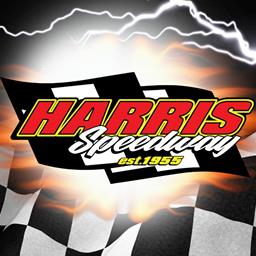 1/20/2024 - Harris Speedway
Harris, NC
Awards Banquet
Come join us for a night of celebration at the Annual Points Banquet on January 20th in Forest City, NC. This event is dedicated to recognizing the outstanding achievements of the drivers, crews, and fans that make dirt track racing possible.
Enjoy a delicious meal while mingling with fellow racing enthusiasts, and witness as we honor the top performers of the season with awards, trophies, and special recognition. You won't want to miss this exciting evening of entertainment and celebration.